Ethan Jerome-Leota – UNESCO Aotearoa Youth Leader Chair and NZ National Commission Special Advisor Youth. Ethan was also involved in organising the Conference.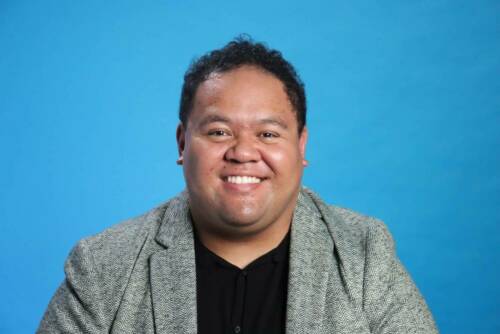 It's been my honour and privilege to be a part of organising the first ever foreign affairs conference with a unique Te Ao Maaori perspective. I was excited about the new idea of Maaori and youth coming together to learn, understand and engage in meaningful dialogue about foreign affairs issues in Aotearoa. It was important for me to ensure Maaori voices were at the heart of the conference, different perspectives were represented, and an in-depth breadth of knowledge was discussed during the conference.
I chose to speak about how our tikanga Maaori values are verbs not nouns. But most importantly, taking the people with you on that journey. In my view, it's no use talking about tikanga Maaori values, if they are not actioned in the correct way and for the betterment of the people. Tikanga Maaori values aren't recommendations or suggestions about how one should engage with others, it's simply a way of life that involves ensuring that future generations will benefit from the decisions we make in the present.
The key takeaway from the conference for me, was that we as Aotearoa are unique in the way we choose to engage with the world. We take our responsibility of manaakitanga seriously and continue to strengthen our relationships abroad based on common values and shared aspirations.
However, there is still much more work to be done here in Aotearoa in how we apply tikanga Maaori values across government agencies in particular MFAT and more importantly ensuring there are tangible outcomes for Maaori and Pasifika moving forward.