Commissioner Prof Carol Mutch, and Secretary General Vicki Soanes joined UNESCO assessors Nickolas Zouros (Greece) and Anchel Belmonte Ribas (Spain) during the weekend visit. Sites visited included the Moeraki Boulders, Puketapu, Devil's Bridge Wetland, Takiroa Māori Rock Art, Oamaru Lookout Point, Elephant Rocks, Vanished World Centre and an education programme with Duntroon school.
Waitaki first applied for UNESCO Geopark status in 2018, however the covid-19 pandemic has resulted in a delay with UNESCO accessors unable to visit.
"Getting to the point of assessment to become part of the UNESCO Global Geopark Network is no small feat. The Waitaki Whitestone Geopark has been working on this project since 2018 with support from the Waitaki District Council, Tourism Waitaki, iwi, stakeholders, and the wider community; we are all hoping for the best outcome from the UNESCO assessment ", said Margaret Munro, General Manager of Tourism Waitaki.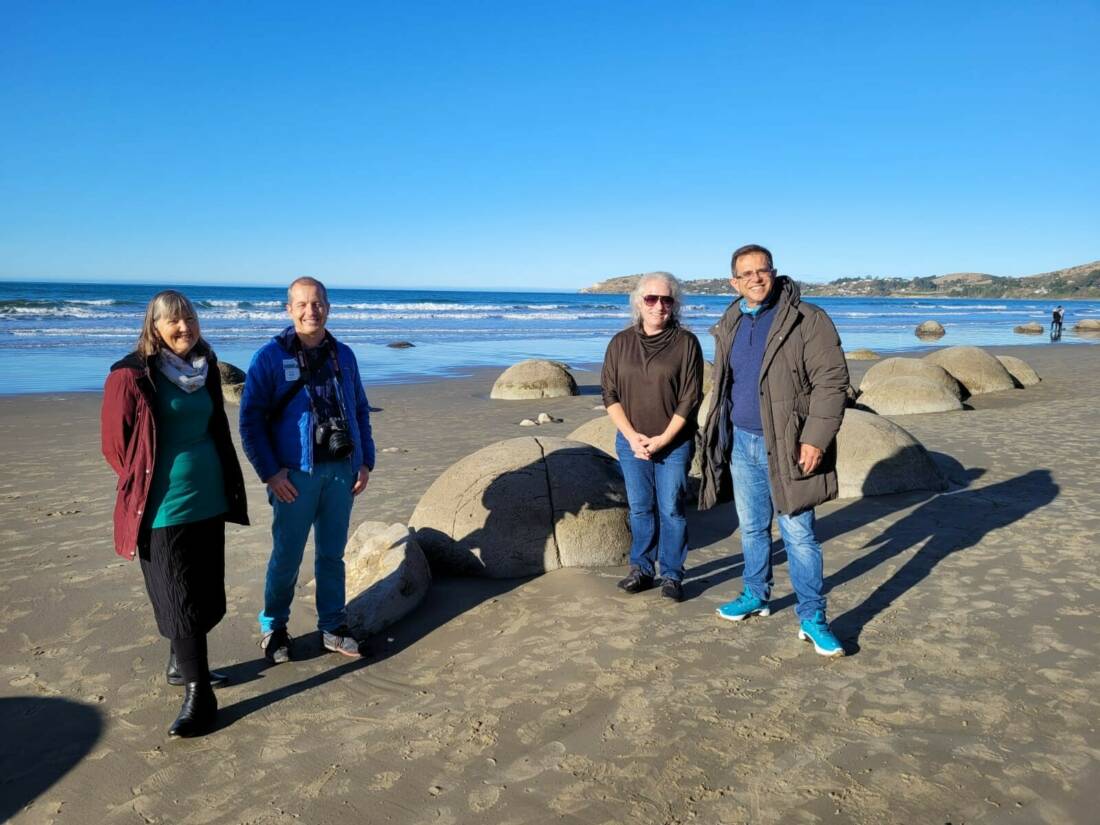 For Vicki the visit highlighted how important gaining UNESCO status would be to the region.
"Becoming New Zealand's first UNESCO Global Geopark, is a significant achievement. UNESCO Geoparks are known globally to be huge drawcards, bringing in increased visitor numbers, both domestically and internationally. And importantly these visitors want to experience the natural environment through an educational and sustainable lens. The Waitaki community have worked incredibly hard to get to this point and we were extremely impressed with their energy and commitment to the Geopark," said Vicki.