New Zealand has prepared its first report on progress towards the implementation of the United Nations Sustainable Development Goals (SDGs) and the 2030 Agenda for Sustainable Development.
It outlines New Zealand's approach to the SDGs and reflects our country's commitment to productive, sustainable and inclusive economic development.
As a UNESCO Aotearoa Youth leader, I was very fortunate to have been invited to speak alongside Craig Hawke (Permanent representative to the New Zealand Permanent Mission to the United Nations in New York) and Abbie Reynolds (Executive Director, Sustainable Business Council).
The purpose was to speak from a youth perspective about the implementation of the SDGs in our communities. There were very few youth in the room, so it was an incredible opportunity to hold that presence and maintain youth visibility on pressing issues that the sustainable development goals envision.
It was important for me to remind our world leaders that youth need to be afforded the opportunity to be seated at the decision making tables. I asked for trust and support from our local government so that we may be included in developing solutions. I reminded them of our strength and collective resilience as a youth movement, but also that implementing and actioning these SDGs will require a collective effort.
I was hugely inspired by the stories that other countries shared. Finding similarities in their issues and successes, and comparing innovative ways to make these SDGs a reality really reminds us that we're all here for a similar purpose. It was really reassuring to know that this global agenda is changing systems and effecting positive change at a grass roots level. However, this is an area that New Zealand still needs to work on.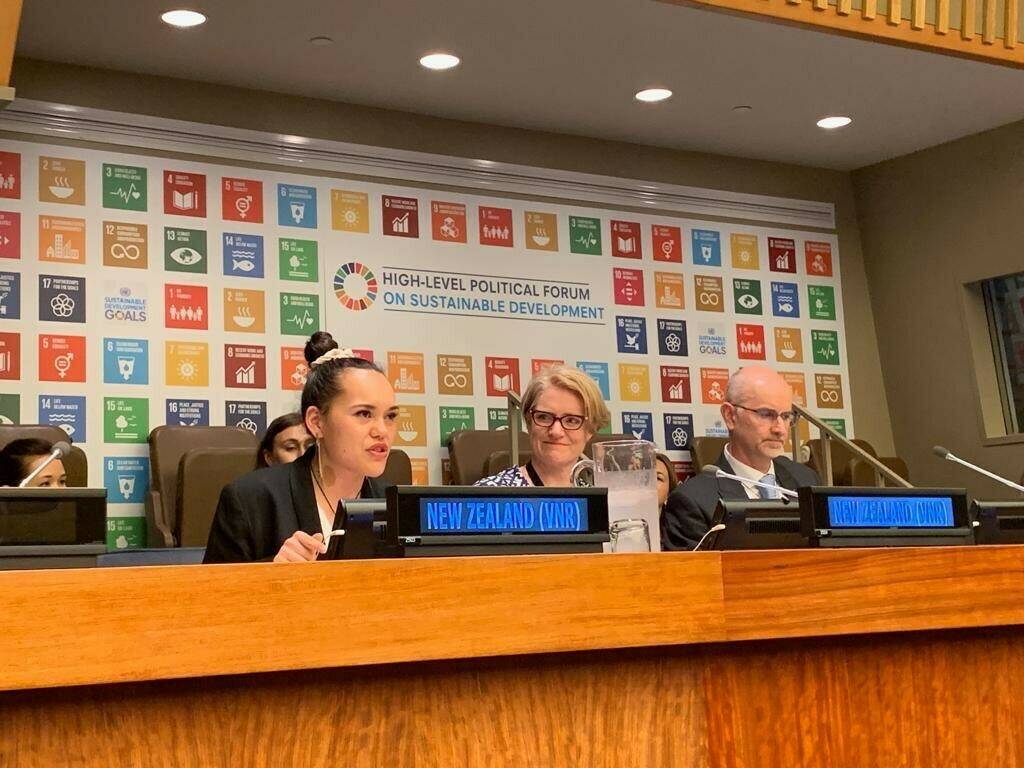 For New Zealand, the SDGs are still very new and if we want them to be successful we really need to create more visibility around them to ensure that our nation is working toward these goals together. We need civil society to embrace these goals and we need to be supported by government to ensure targeted action is being mobilised.
Overall, the essence of the SDGs speaks to a reality my ancestors lived. The SDGs are a framework that speaks to a holistic worldview. Activating these goals means we are working towards a conscious society who believes in wellbeing not only for humanity, but for our environment, our earth, our taiao.
"Ka noho teina te tangata, ka noho tuakana ko te taiao"
"Humanity sits as a junior to the natural world"