"Ka mua, ka muri – you must look back in order to move forward."
Professor Meihana Durie set the scene for us. He acknowledged the settlements and history of Wellington, acknowledging the Rangatira Tara and his descendants and other occupying hapu and iwi. He acknowledged Kupe and his pioneering spirit endeavouring to bring new land and opportunity to his people. And finally he challenged us to find our fish. Professor Durie likened the ethos of our gathering to the legend of Te Ika A Maui. Where an opportunity presents itself, do not let anything stand in your way. Instead, go forth unto the horizon, to the depths of the ocean and find your fish. Find your passion, make it a goal and get it. The wero (challenge) had been set.
It's been a week since Festival for the Future 2018 and I'm still buzzing. A weekend full of energy, hype and interaction, Festival for the Future is dedicated toward inspiring our rangatahi (youth) to take the reins and create the huarahi (pathway) into our future. The festival provides a platform for youth to come together, to listen, to learn and to be empowered by the value of their own voice. Not only that but it gives us a chance to interact and engage with current, real world issues by joining together and understanding that there is strength in the collective voice. We were prompted to connect, we were inspired to innovate and we were challenged to take action.
UNESCO Aotearoa Youth Leaders had the privilege of being able to attend. This was our first outreach together and by golly what an experience it was to be able to share our UNESCO kaupapa with youth from all over Aotearoa. We used an SDG Tree, prompting people to think about the knowledge, values and behaviours required to be global citizens. We also asked them to think about the type of education we would require to become the best global citizens we could be and also the actions we would require to achieve these SDGs. The responses and conversations we had were mind blowing.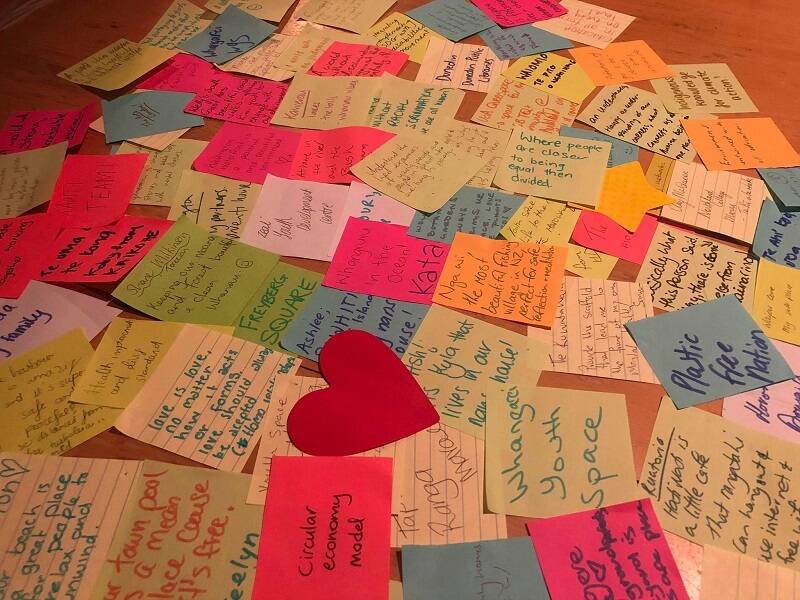 It was important to us that we raised awareness around global citizenship through the commitment that each individual and community can have toward embodying and achieving these SDGs. Many stories were shared about the significance of these goals relative to the specific communities we come from and also the application of these goals to specific time periods throughout one's life. I was also held accountable many times over, questioning my own contribution and where in fact I fit within these SDGs.
We also promoted International Youth Day being held on 12 August. The theme for this interaction is #SafeSpaces4Youth. We encouraged people to identify where they were from in New Zealand (using an interactive map) and to identify a safe place in their community, or a lack of. We were inundated by community pride and were reminded that it is definitely the quality of the people that make a community vibrant – but sometimes, a safe place is without borders and often times, our youth don't have the people or the infrastructure to find a safe place to reach out or even to retreat to. I was very humbled to be taken on a journey throughout Aotearoa just by listening to the stories of our youth and traversing the nation to create safe places within ourselves and the spaces we occupy.
Although the festival is over, we take with us the seeds of Rangiātea. We have been nourished and nurtured in a spirit of connectedness and empowerment. He kākano mātou. Let us sow the seeds of action toward a sustainable future. Let us be purposeful in our collective movement toward injustice. Ask questions. Don't be afraid. Manawa Ahi. Be the river. Listen. Use your key. Find your fish and take action!
Massive shout out to all the Youth we got to interact with, the future leaders, the district councillors, the students – go home and share your knowledge! Shout out to the team at Inspiring Stories for allowing us to share our knowledge. Shout out to the team at the New Zealand National Commission for organising us and helping us to make an impact. And big mihi to UNESCO Aotearoa Youth Leaders for coming through.