The dossier was submitted to UNESCO headquarters in Paris this week. The proposed UNESCO Global Geopark documentation will be subjected to a desktop evaluation by the Paris Secretariat. If the application passes this test, two international evaluators will be sent to the Waitaki Whitestone Geopark to undertake a full site assessment before making a final recommendation to the Paris Secretariat regarding accreditation as a UNESCO Global Geopark.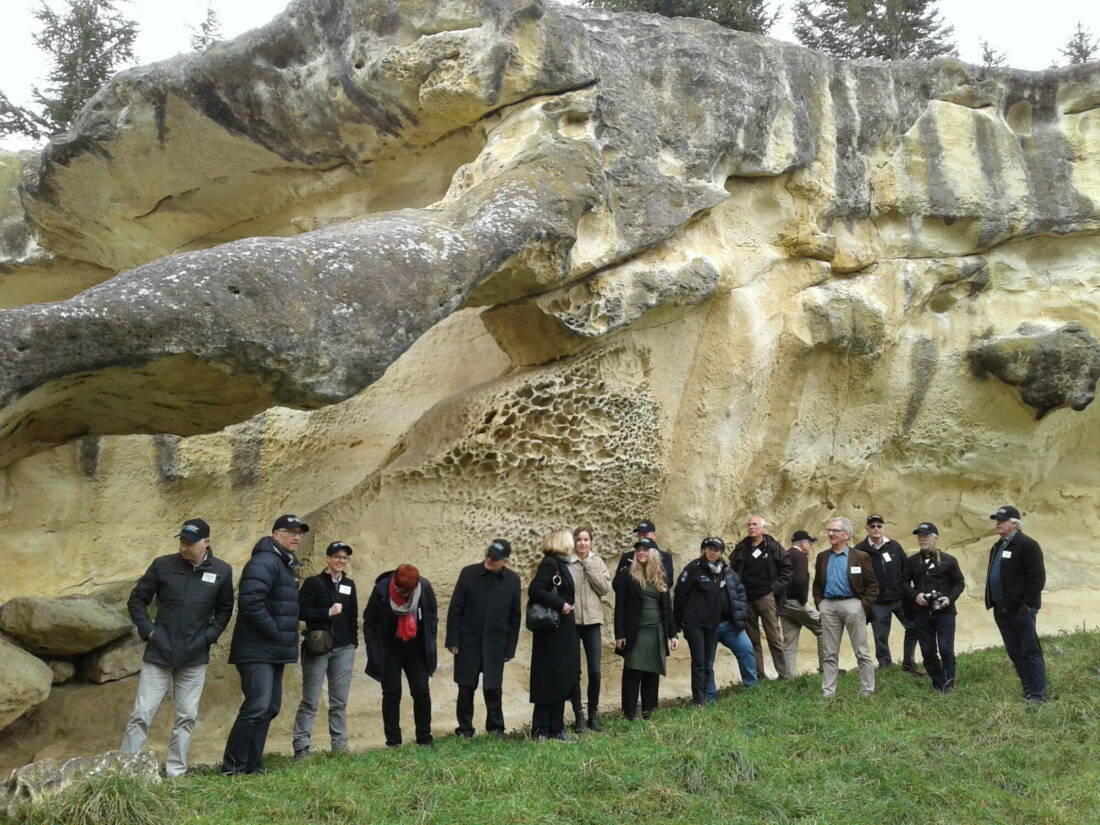 The New Zealand National Commission for UNESCO established an independent Expert Advisory Panel to scrutinise the quality of the Waitaki Whitestone Geopark application. It unanimously endorsed the Waitaki Whitestone Geopark's dossier, which was then recommended to the National Commission last week to advance to UNESCO in Paris.
Dr Geoff Hicks, Natural Sciences Commissioner and Chair of the Expert Advisory Panel said, "The international significance of Waitaki's geological features, coupled with clear community engagement and proposed tourism opportunities, collectively impressed the expert panel.
"The National Commission was pleased with the high quality of the application, which sets a clear vision with achievable targets."
The Waitaki Whitestone Geopark Trust has garnered a groundswell of public support as well as some distinguished patrons, including the Right Honourable Helen Clark (former Prime Minister of New Zealand) and Professor Emeritus Richard H Sibson, a Fellow of the Royal Society.
"The Waitaki Whitestone Geopark has come a long way in a very short period of time (ironic given its narrative arc is a story 35 million years in the making)," says Waitaki Whitestone Geopark Trust Chair and Waitaki Mayor Gary Kircher. "This latest milestone moves us even closer to establishing New Zealand's pre-eminent Geopark, a grassroots tourism venture and New Zealand first."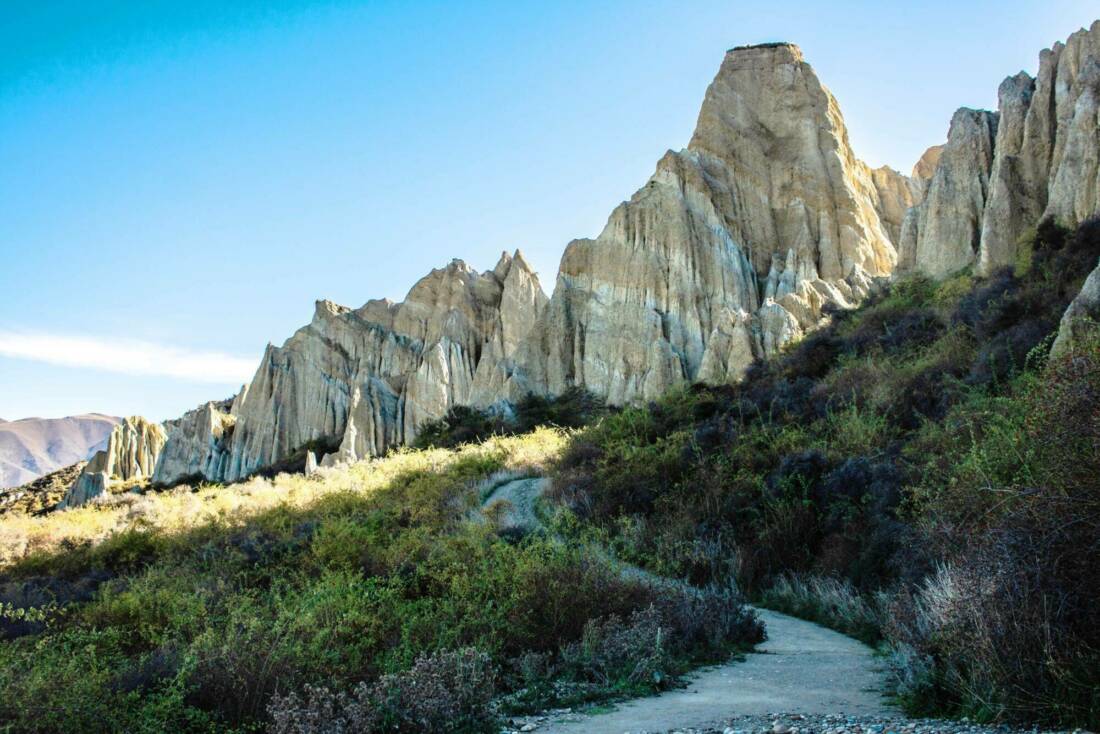 If Waitaki Whitestone Geopark becomes a UNESCO Global Geopark it would add geographic balance to the present distribution of geoparks. There are 144 geoparks across 38 countries but none in Australasia and only eight others in the Southern Hemisphere.
"The dossier process has already sparked scientific curiosity in the region and pride in the district's geology," says Gary.
The process has involved numerous community information sessions, as the Trust established its framework for a sustainable tourism business.
"We worked hard to build corporate and community partnerships which in turn encouraged people to get behind the project," says Gary. "This is absolutely the goal of a geopark – to teach people about our natural and cultural heritage as well as the area's geology."
In the process, the Trust also signed an MOU with Lincoln University's new Centre of Excellence: Sustainable Tourism for the Regions, Landscapes and Communities – which will focus significant resource on research about sustainable tourism in the Waitaki district.
UNESCO Global Geoparks are single, unified geographical areas where sites and landscapes of international geological significance are managed with a holistic concept of protection, education and sustainable development.
"If successful, our UNESCO Global Geopark status will put New Zealand's geology, landscapes, culture and heritage on the world stage even more," says Gary. "We would expect it to enhance local identity, social capital and sustainable economic development, including increased visitors," says Gary. "We are also developing a geo-education programme that will encourage young people to care for our planet."
The Waitaki District Council has led the bid for national nomination as New Zealand's first UNESCO Global Geopark. Waitaki Mayor Gary Kircher commended the dedicated team of Council officers who have crafted a highly detailed, very high quality bid with the assistance of a myriad of external partners. "Foremost amongst these are the volunteers and expert geoscientists (such as renowned palaeontologist Professor Ewan Fordyce of the Geology Department of the University of Otago) who have nurtured the wonderful 'Vanished World' fossil trail – the core of the proposed UNESCO Global Geopark", he said. "The Waitaki has something truly remarkable to be proud of. Now it's time to share it with the world."