For 2023 Festival for the Future took place at the new Takina Events Center in Wellington in early June.

"Festival has a broad and diverse audience of individuals across business, government and community sectors. Although diverse it was primarily youth centric with all attendees showing passion for creating a better future, offering a platform to connect, learn and be inspired while strengthening one's sense of purpose and hope," said UNESCO Aotearoa Youth Leader Isaac Morunga.
This year the UNESCO Aotearoa Youth Leaders collaborated with the Cook Islands National Youth Council (CINYC) to present two workshops – Our Moana Our Stories- and to promote their respective rōpū.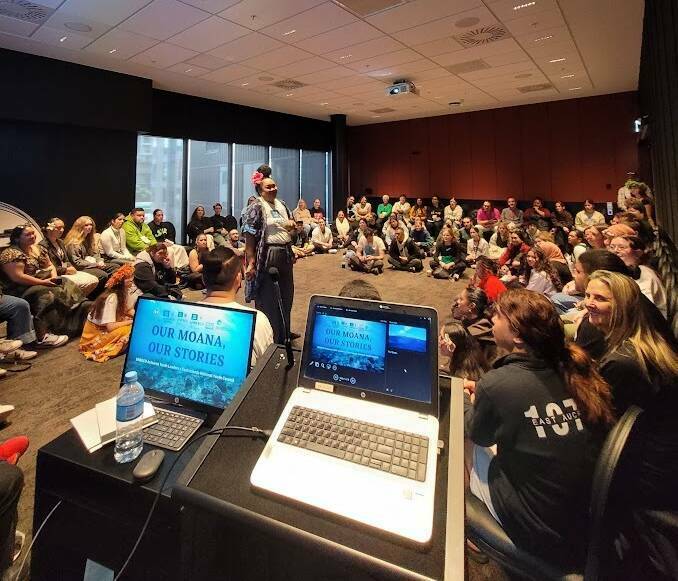 Their workshop, which focused on the intersectionality between the Decade of Ocean Science and the Decade of Indigenous Languages, was a massive hit with the Festival attendees with packed out audiences for both sessions.
"The room was full of passion and hunger to keep discussing the important issues at hand," said CINYC representative Jean Nootai.
"The opportunity to hold space for youth voices to be heard especially around the importance of preserving our traditional knowledge, language and our moana is an opportunity I hope other Pacific Youth groups get to experience," said Jean of their experience of co-hosting a workshop at Festival.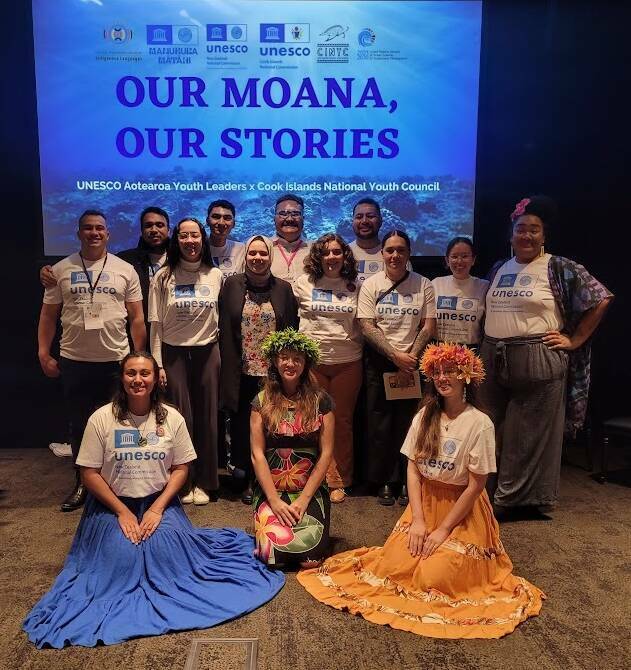 The youth leaders were joined at the second day of Festival by Communication and Information Commissioner, Vanisa Dhiru, and Social Science Commissioner, Emeritus Professor Tagaloatele Peggy Fairbairn-Dunlop.
"I had the pleasure of joining Vanisa and the Youth Leadership team at Festival. What really stood out for me was the way the team created spaces for participation - the resulting talanoaga were pure magic," said Peggy.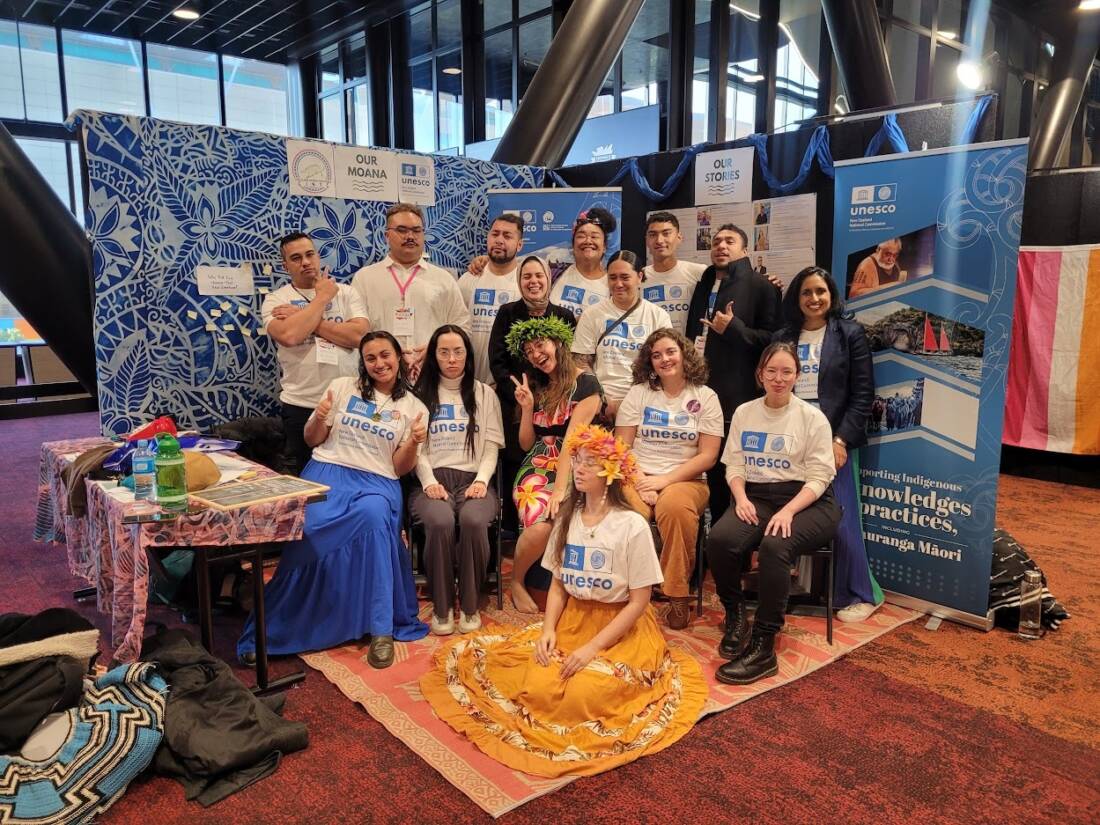 Experience more of their Festival journey through the below images.