Perhaps prior to taking on the journey to Lesvos, my perspective and views and assumptions on how I would answer questions regarding it would have been completely different.
But being on Lesvos and working in Moria Refugee Camp, it changes you. Whether you are there for a week or a month.
Through some donations from family and friends back home, and one of the doctors, Shay (left) and colleagues were able to cook for some refugees at Nikos and Katerina's restaurant, "home for all".
I left to go to Greece to actually see what was happening in the real world. The entire reason I studied law and pursued a law career was because of the refugee crisis. Being originally Iraqi and Syrian, it always played a major role in my identity and my life. I wanted to do something but after five years of learning everything by book through the news, I was done. How can I help if I didn't really experience what was happening first-hand?
So within a week, I contacted a Greek NGO in Lesvos that I had been following for over a year, Emergency Response Center International, rushed my paperwork, and booked my tickets for 14th of April 2018. After a week, I got my final confirmation to work with ERCI as an Arabic/ English interpreter at their medical clinic at the Camp.
ERCI is a shoreline emergency response NGO. This means, if the boats making their way from Izmir to Lesvos don't get intercepted by the Turkish Coast Guards or are not picked up by the Hellenic Coast guards, ERCI immediately responds to assist refugees arriving on the shoreline.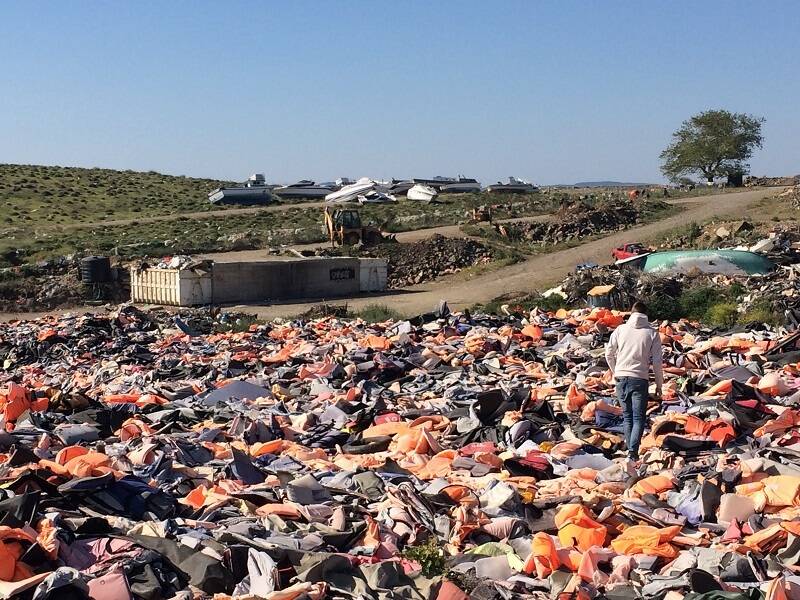 I worked for two months in Moria Refugee Camp, from 14th of April until the 19th of June. The days went by fast and if I had the choice, I would go back tomorrow. What attracted me to the role, even though it had nothing to do with legal work, was how important it was. If interpreters were not available, then most likely patients who spoke that language could not be seen because language would be a barrier. Many of them desperately need medical assistance.
There are over 7,000 residents in Moria, and each of them has made their way to Lesvos by boat. The capacity of the camp is only 3,000. Let that number sink in. Better yet, perhaps we should understand that behind every number, there is a name.
It's almost impossible to fit everything into a short article because of how intense and eye-opening this journey was. It isn't just some experience. It was a look into what is really happening.
But I have to summarise it, so perhaps think about this; every one of us and our loved ones are a few steps away from becoming refugees ourselves. If we can't think about others, then think about that and perhaps it will put things into perspective.
I have met some incredible people, heroes, mothers and fathers who risked everything to seek security for their children, men and women who fought injustices to seek a better future. They are no different from you and me.
I will continue on this path, even if the odds aren't in my favour. I hope to enter the protection field and join other professionals who have committed their lives to protecting and empowering vulnerable groups. And remember, we are not saving refugees or speaking for the "voiceless". They have already done the hardest of jobs. Leaving home and travelling across lands and seas. And they have voices. Voices so loud it can reach the Heavens. But it is up to us to listen.
And to the people of Moria, دائما في امل (there is always hope).