Thirty National Commissions were represented – mostly at the Secretary General level – including eight from the Pacific sub-region. There were also representatives from the UNESCO Secretariats of the Paris, Bangkok, Jakarta and Apia offices and several UNESCO Category 2 Centres.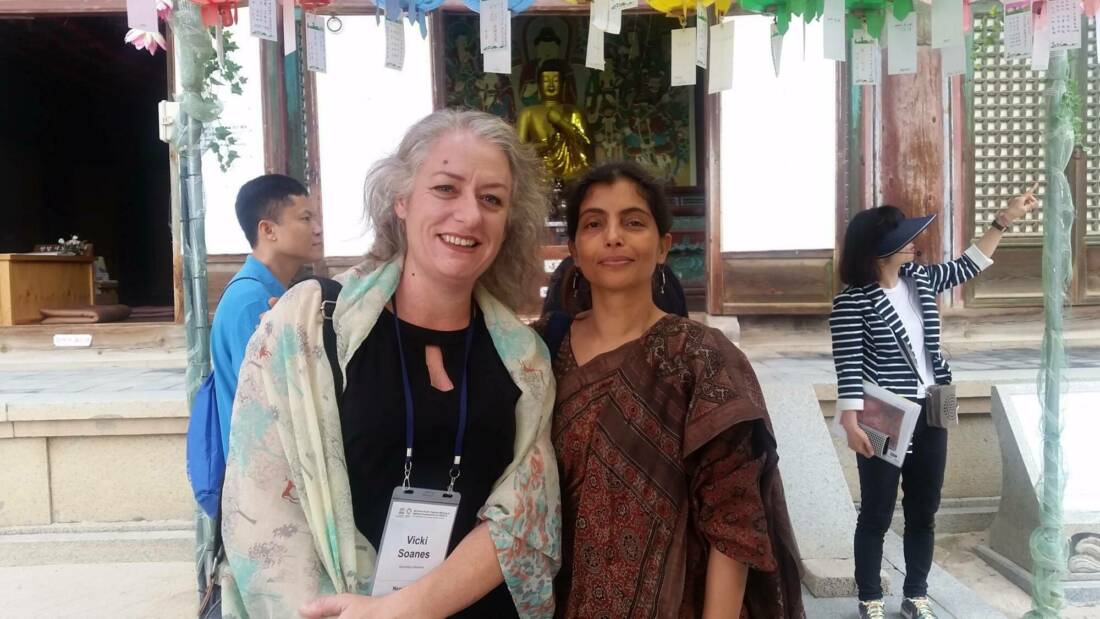 Vicki was elected by the Pacific National Commissions to represent the sub-region on the outcome document drafting group. She was subsequently elected to the position of Chair of the full drafting group. She presented the draft 'Gyeongju Recommendation' during the final plenary and chaired the negotiation of the final text, eventually adopted by consensus.
"It was great to be able to meet face-to-face with colleagues from the region and to share our successes, strengths and challenges, to collectively further UNESCO's goal of building peace through dialogue," says Vicki.
The final 'Gyeongju Recommendation' is expected to be issued next week. It includes references to partnerships between National Commissions and UNESCO; cooperation among National Commissions; UNESCO strategic reform; and roles of the UNESCO Secretariat and Cooperation with UNESCO Category 2 Centres. It also includes reference to the importance of the participation of under-represented sub-regions on UNESCO governing bodies.
Vicki also actively discussed a range of issues with Secretaries General, with an eye to enhanced cooperation in the future.