The New Zealand National Commission for UNESCO has appointed four new members to its UNESCO Aotearoa Youth Leaders group. They are: Raiyan Azmi, Ethan Jerome-Leota, Sabrina Manū, and Sondos Quraan.
Shahin Najak is the group's new Chair, taking over from Ashlee Peacock. As Special Advisor – Youth she will attend all National Commission meetings and provide advice to the National Commission on how to engage young people in UNESCO's work programmes.
Raiyan Azmi

Raiyan is a Kiwi-Muslim, born and raised in Hamilton. His family originates from India and has been settled in Hamilton for more than 20 years. Raiyan is embarking on a conjoint degree at Victoria University of Wellington, studying a Bachelor of Laws and Bachelor of Commerce majoring in Public Policy.
Raiyan held the leadership position of Head Boy at Hillcrest High School, alongside a role as a Youth Advisor as part of the Ministerial Youth Advisory Group (YAG) reporting to the Minister of Education, as well as the regional counterpart of the advisory group, WYSTAG. Raiyan is also Deputy Leader of Waikato Akhi Initiative (WAI), a regional Muslim-male youth group.
"I see the importance of cultural integration when working within our communities. New Zealand is such a diverse and interconnected community, I hope New Zealand only increases being this way – it is time for our rangatahi to pick up this mahi and kaupapa and carry it forward. I hope my role as a UNESCO Aotearoa Youth Leader will ensure that my people and my community are heard."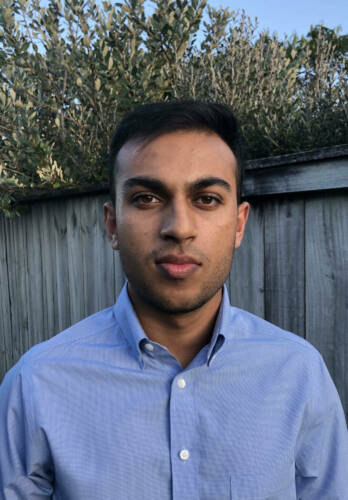 Ethan Jerome-Leota (Tainui)

Ko Waikato te Awa, Ko Waikato te iwi …
Ethan was born and bred in the Waikato and graduated from the University of Waikato in 2017, he commenced his legal career at Waikato-Tainui in 2018. Ethan is passionate about advocating for his iwi, delivering on their aspirations and creating opportunity for the next generation. He is committed to helping others navigate through complex legal issues and creating solutions for everyone involved.
Ethan currently serves as Waikato Māngai (Regional Representative) on Te Hunga Roia Māori o Aotearoa (Māori Law Society), where he contributes to Māori legal issues, networking with other practitioners and creating opportunities for Māori law students.
In late 2017 Ethan was one of 10 students from Te Piringa-Faculty of Law selected for the Prime Minister's Scholarship to Latin America. The focus for the group was to develop an understanding of the unique legal environment in Latin America. This was an opportunity for Ethan to share his indigenous perspective and Treaty of Waitangi issues with their indigenous people. He wants to make a positive impact for future generations. "Mahia te mahi, hei painga mo te iwi – Do the work for the betterment of the people", Princess Te Puea Herangi.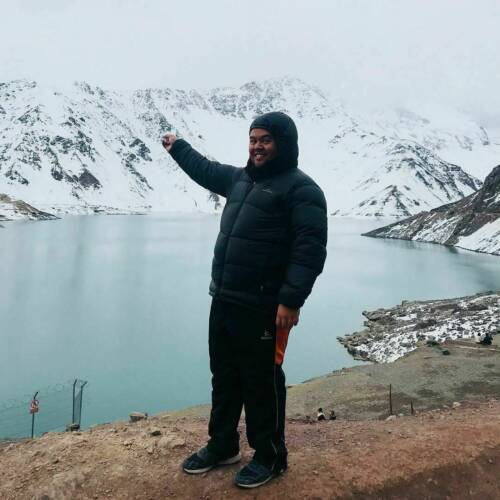 Sabrina Manū
Sabrina is a Pasifika teine toa connected to the villages/islands of Tulaele, Fasito'otai, Vailoa, Atiu and Rarotonga across the moana.
She is a 2019 KPMG Kiwa Programme graduate, 2018 AUT Future Students Ambassador, 2017 PwC scholarship member, Exchange Participant Manager for AIESEC, head of Membership & Retention for the AUT MARS Club, and a recipient of the AUT Social Science & Public Policy Award.
Last year, she also represented New Zealand at the Solo International Performing Arts Festival in Asia, as a member of AUĒ Dance Company. Some of her roles have included being a member of the Counties Manukau District Health Board (CMDHB) Youth Advisory Group, a Youth Advisor for the Electoral Commission, and most recently, a member of the New Zealand Pacific Climate Warriors team.
"At the core of my heart, you will find my community. This is where I have been nurtured with the learnings of service, hard work, sustainability and collective vision, and where the fire in my belly to support indigenous communities was ignited. To me, serving my community is an honour rather than an inconvenience".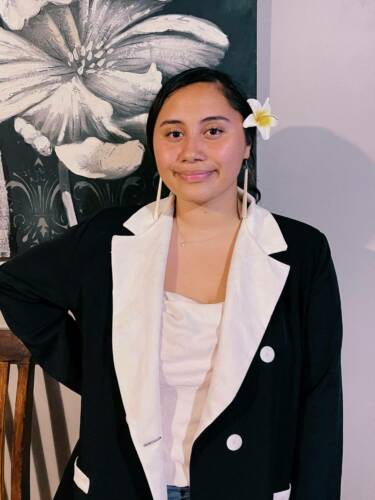 Sondos Quraan

Sondos is a young Muslim woman who has lived in Christchurch for most of her life. Originally from Jordan, Sondos has always shared a love for two countries she is privileged to call home – the beautiful Aotearoa and Irbid.
Sondos has always been passionate about human rights and community advocacy and from a young age got involved with the New Zealand community. This immense passion led her to pursue a degree in Law and she hopes to continue her path onto a masters in International Law and Politics. Sondos is eager to support young refugees, and immigrants like herself figure out the difficult path of moving to a new country, learning a new language, culture and staying true to one's identity. Sondos, being a first-generation immigrant experienced these issues first-hand growing up in New Zealand and attempted to navigate her life as a young Muslim woman faced with many stereotypes.
"It is our responsibility to change the narratives that have existed before us. We must foster emotional connections with one another regardless of our ethnic or racial backgrounds. We must bridge the societal gaps which have led to destructive narratives that place minority groups in a one size fits all box."