The first major gathering to focus on kauri dieback since 2015, the wānanga brought together a diverse group of practitioners and community leaders across disciplines of art, science and mātauranga Māori. The intention was to develop and strengthen networks, and together explore the interlinked kaupapa of kauri dieback disease caused by Phytopthora agathidicida, forest health and ecology, and kauri as a cultural taonga.
The programme launched Friday afternoon with a powhiri at our programme site on the banks of the Waipoua River. Cocooned by isolation from cell access, it was only as latecomers arrived following the powhiri that we learned of the tragedy unfolding in Christchurch as we gathered.
The weekend programme began with grounding into the issue. Representatives of Te Roroa, led by Snow Tāne, gave insight into the challenges of living with and managing the disease in Waipoua, and their leadership through recent projects and self-developed strategies. Dr Nick Waipara and Dr Amanda Black summarised past challenges faced by the scientific community and recent developments that will enable a more strategic research programme. Matua Hemi Waiwai and Matua Tohe Ashby spoke on the importance of mātauranga Māori for healing community, environment and wairua, a korero that continued across the weekend. We, The Kauri Project, presented on our approach and achievements over the last six years in the space of education and advocacy, bringing artists and creative practitioners to the issue of kauri dieback.
The range of voices present enabled a dive into detailed projects and practices, including artists who have been working to explore kauri history and environmental health, localised initiatives to protect forest and track disease, pioneering pig control strategies in Waitakere, DOC consenting processes for activities in forest areas, and exciting developments in science research and treatment. This included Dr Monica Gerth and Chris Pairama on their collaborative mātauranga-guided microbiology research and a new education initiative Te Kura o te Kauri.
The final full day was all about the Waipoua environment and art with a forest walk to Te Matua Ngahere and the Four Sisters, then on to Rawene to view the Kauri Ki Uta, Kauri Ki Tai exhibition curated by TKP in collaboration with local artists at No 1 Parnell Gallery. Evenings provided a chance to share further creative practice including music, video and film, while waiata and storytelling wove throughout the programme, reminding of the important role of the arts in expressing both historical and current relationships and concerns.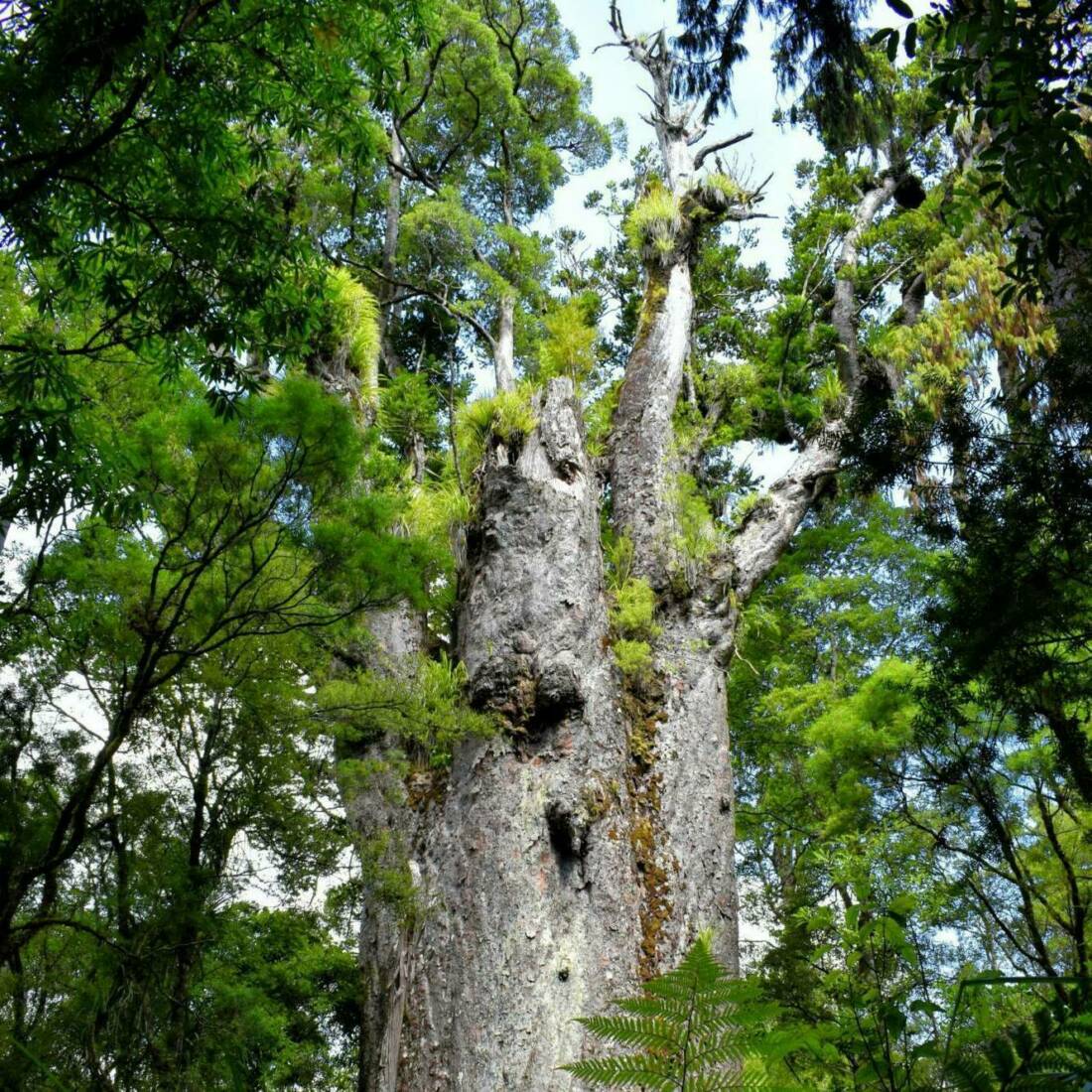 An important focus of the Wānanga was to acknowledge that science and mātauranga stand side-by-side in an interlinked web of practices, and that solutions to an issue such as kauri dieback disease require a complex, collaborative response. Artists and creative practices also have a key role in connecting people to the issue and providing expression. Approximately 70 people participated and key themes to emerge were connectivity and a rising sense of hope that we can find strategies to manage this issue, if we work in collaboration.
Our thanks to Gracielli Ghizzi-Hall for her contribution and representing the New Zealand National Commission for UNESCO, Gabrielle Sexton for her excellent rongoa and mirimiri support and our deepest thanks to Te Roroa and the Matatina Marae crew for their outstanding hospitality, the magnificent kai and aroha that nourished this event.