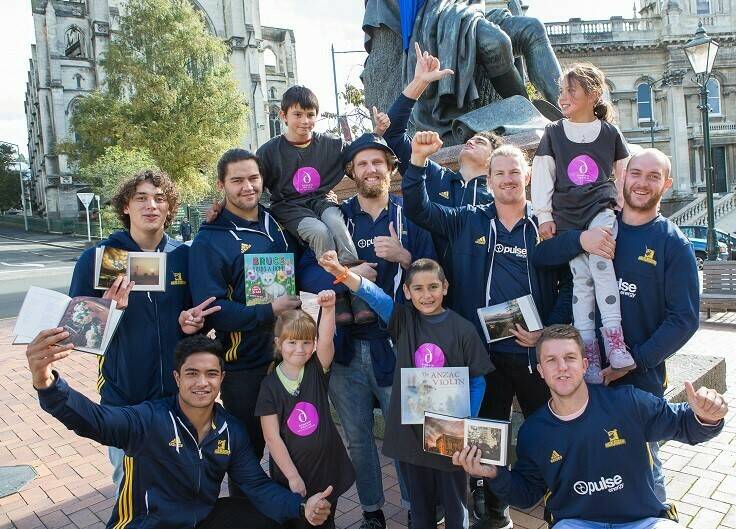 A significant body of research shows that reading for pleasure at a young age leads to a range of improved life outcomes, including health and wellbeing.
"Together we're reminding young Dunedinites that reading is cool!" says Nicky Page, Director City of Literature. "The players and the children are swapping stories about their favourite books and lyrics and reading to each other – it's a great way to make friends."
The programme sees Highlanders making repeat visits to the schools during term two for informal sessions, with plenty of opportunity for the children to interact with the players. Local writer-illustrators Robyn Belton and Kathryn van Beek, whose latest books have been read to the children by the players, are also visiting each school for a lively session on writing and illustrating.
Pulse Energy Highlanders Marketing Manager Amanda Gould says, "Our Little Landers fan base no doubt enjoy the interaction with the players and I know the players enjoy doing these types of community programmes that make a difference."
The schools in the pilot are Bathgate Park School, Bradford School, Brockville School, Carisbrook School, Concord School and Pine Hill School, and it is planned that another group of schools will be invited to participate next year. All the pupils will receive a certificate at the end of the term and books will be donated to the school libraries.