Create1World is an awesome initiative by Massey University that promotes "how creativity can help us better understand and resolve global problems faced by humanity in the 21st Century". I was able to attend on behalf of the UNESCO Aotearoa Youth Leaders and I could definitely see the impact this initiative had in engaging our youth to use alternate forums such as art and media to assist in a global resolution dialogue.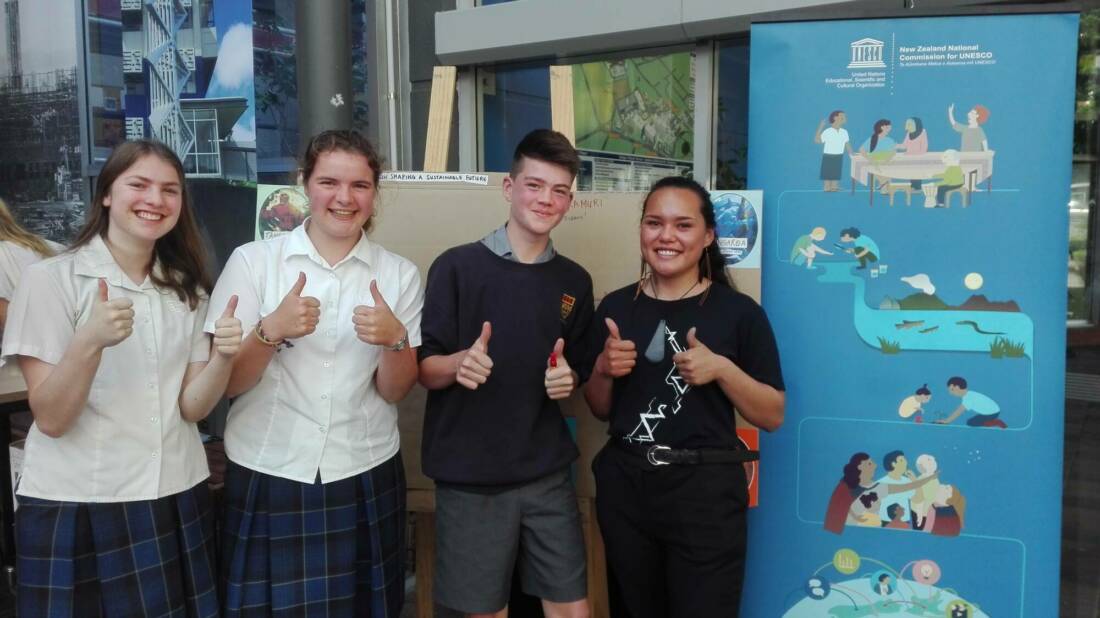 In my capacity as a Youth Leader for UNESCO, I really wanted to highlight the importance of Indigenous Knowledge in creating pathways toward a sustainable future. Mātauranga Māori provides us with a pre-existing framework to guide our interactions with our natural world and our social world. I wanted to showcase to our rangatahi the relevance of our ancient myths and legends to our everyday understanding of the world, our interactions and our own personal developments.
I asked rangatahi to identify with Ngā atua Māori and write down any ideas they had in how we could harness the spirit of that specific Atua and apply it to our modern day world. This task required them to acknowledge Ngā atua Māori and the value of our Mātauranga Māori in application. It then required them to personify and embody the qualities of these atua to critically and creatively think about how we can use Mātauranga Māori to guide and navigate our interactions in this world. Finally, it brought to the forefront the inherent connectedness that we have as people with our environment and the significance of our interactions within our own social relationships.
One example was from a youth who identified with Haumia-tiketike (God of Wild and Uncultivated food), stating that we should in turn be incorporating more wild plants into our everyday diet. Another student identified with Tawhirimatea and how we could harness his energies to create more sustainable renewable energy solutions. In turn, another student also noted the importance of Tanemahuta and his role in establishing whakapapa links – an integral foundation of Te Ao Māori that all human beings should acknowledge and firmly embrace.
Using creativity as a forum to engage in global resolutions is an important aspect to maintaining and developing solutions. Utilising Mātauranga Māori as a forum to aid in such solutions is about acknowledging the special holistic and spiritual connectedness we should embody as tangata.
"Ka Mua, Ka Muri" – Looking backward to in order to move forward.