Held at Victoria University, Ngā here was a youth-led career and opportunity development event. Its purpose was to enable students to engage with a range of professionals working a variety of sectors relating to the environment. It also provided easy access to information about future careers and volunteering opportunities.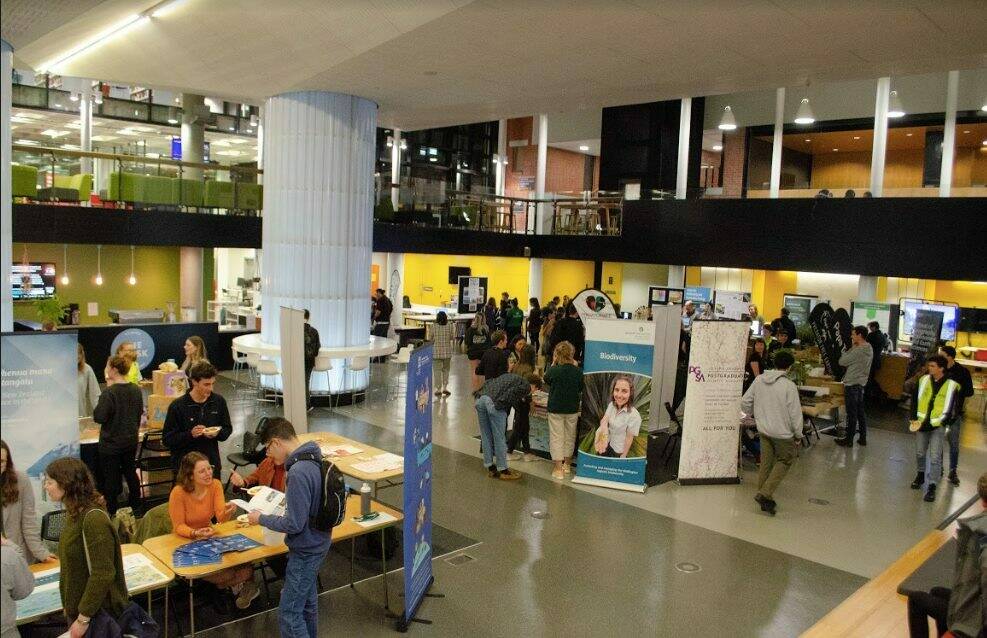 The night began with presentations from Green MP Chloe Swarbrick and Sean O'Brien from Good Nature. There was great engagement from the audience with lots of questions being asked. I was particularly interested in the work of Good Nature, who create world class pest-traps. These are designed and created in Newtown, Wellington and exported all over the world. To me this highlighted how valuable kiwi ingenuity is and how our creative solutions to our local environmental challenges can also make us leaders on the world stage!
After the presentations, the students had the opportunity to walk around the opportunities marketplace. They engaged with the many different stalls showcasing the range of organisations working in the environmental space in Aotearoa, including our New Zealand National Commission for UNESCO stall. I was really pleased to see such interest in our work and the UNESCO values and strategic priorities, and had many great conversations with students and representatives from other groups.
At the beginning of the night, the MC, Tamatha Paul, explained that ngahere means 'forest' in Māori, but when you break it down, ngā here means 'many connections'. This was a very fitting name for the event, as I left with a sense of solidarity with the many amazing groups and individuals who work in this space. It also gave me hope about the many connections, both old and new, between them. Together, I believe that we can face the challenges facing our unique environment and protect these taonga for future generations.
Finally, I want to congratulate the Forest and Bird Youth Council, who have only existed as a group since the beginning of the year, on such a successful first event. I hope that we can continue to strengthen our connection and work together in the future!